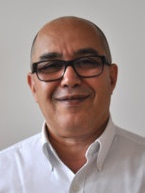 Benyebka BOU-SAÏD
+33 4 72 43 84 47
+33 4 72 43 89 30
To contact

Office : 324408X - Building S. Germain - 4ème
Research Team(s) :
Tribology and Interface Mechanics (TMI)
- 100%
Title : Professor - INSA
Fields of expertise
Numerical computation
Biomechanics
Dynamics
Lubrication
Rheology
Tribology
Activities :
Mise en oeuvre de modèles théoriques et numériques pour les problèmes de contact à deux ou trois corps.
-Ecoulement laminaire ou turbulent, dissipatif ou non, en régime statique ou dynamique, de fluide à lois de comportement rhéologique complexe (non newtonien)- Couplage fluide de structure.
-Biomécanique : écoulement du sang, prothèse aortique, contact oeil- paupière, prothèse de genou et de hanche, ....
-Modélisation des écoulements de fluide compressible (application à l'enregistrement magnétique et aux paliers à feuilles).
-Contact sec entre deux corps (grands déplacements et grandes déformations), étude de revêtement à caractère viscoélastique.
-Réponse des mécanismes lubrifiés à des impulsions de charge ou chocs.
-H.D.R (1993); Editeur associé "Journal of Tribology"; Vice-Chairman of the ICC-ASME; JTC-Nagasaki 2000-GOLD METAL.
-Membre GDR, de direction AASME, STLE, New Academy of Science, AAAS.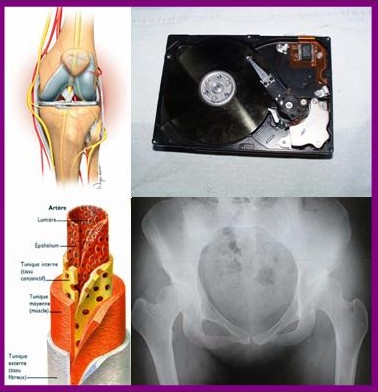 Enregistrement magnétique et Biomécanique