« Joint laboratory for the numerical simulation of manufacturing and repair processes »
Contacts : Anthony GRAVOUIL

Release Date : 01/01/2020
The establishment of the joint laboratory FRAMATOME - EDF - INSA Lyon for a period of 5 years (2020-2024) with a multidisciplinary academic research team on the study of manufacturing and repair processes by numerical simulation makes it possible to respond to several strategic challenges: maintain a high level of research on this theme in order to support the digital transition in the field of manufacturing for manufacturers under the best possible conditions; share access to high-level resources and appropriate experimental means; perpetuate collaborations of interest beyond a simple PhD thesis (over time and through synergies); benefit from a leverage effect for the mobilization of staff and resources around a common research theme.
From a technical point of view, this laboratory makes it possible to respond to the strong challenges identified by FRAMATOME, EDF and INSA de Lyon. The main current challenges are therefore to be able to:
Evolve towards better manufacturing techniques for a given specification: extend to finishing processes (machining, surfacing, mitigation) and new manufacturing technologies, including additive manufacturing, and other thermomechanical processes.
Have models that can be easily replaced by material, process or structure: construction of meta-models / numerical charts for welding to allow real-time monitoring coupled with instrumentation (sensor and visualization); Improve in-process control to reduce the risk of defects and post-weld controls.
Support the codification for the use of process simulation which requires considering the consequences of manufacturing on the service life: define the margins for damage associated with welds (corrosion, fatigue, failure); Take into account the material heterogeneity (non-destructive control, mechanical resistance).
On the basis of past work and previous issues, research subjects with different levels of maturity are proposed to be treated in the joint laboratory around three main themes:
Improvement and development of process simulation techniques
Development and understanding of innovative processes
Determination and prediction of the effects induced by the processes (material, service life)
In March 2021, 2 INSA theses are already part of this joint laboratory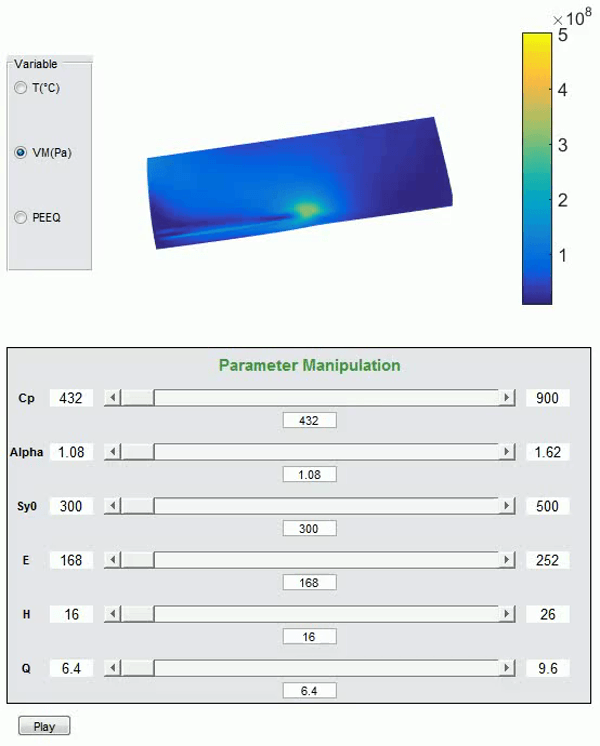 video illustrating a real-time 3D welding chart based on model reduction techniques (artificial intelligence techniques)