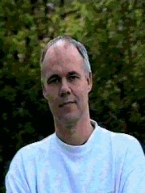 Ton LUBRECHT
+33 4 72 43 82 24
+33 4 72 43 89 30
To contact

Office : 324202X - Building S. Germain - 2ème
Research Team(s) :
Mechanical Systems and Contacts (SMC)
- 100%
Title : Professor - INSA
Activities :
Research domain: Performance prediction of highly loaded lubricated contacts.
The influence of surface roughness, starved (grease) lubrication, transient operating conditions and additive packages on contact performance and contact failure modes.
Tools : Advanced numerical methods (MultiLevel techniques, MultiLevel Multi-Integration), contact simulation test rigs.
Applications : Rolling element bearings, Cam-tappet contacts, Piston ring lubrication