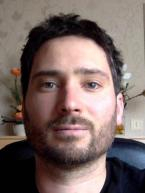 Nicolas TARDIF
+33 4 72 43 82 72
+33 4 72 43 89 30
Entrer en contact

Bureau : 302211X - Bâtiment J. Jacquard - 2ème
Equipe(s) de recherche :
Mécanique Multiéchelle pour les solides (MIMESIS)
- 100%
Qualification - Tutelle : Maître de Conférences - INSA
Domaines de Compétences :
Expérimentation
Endommagement & Rupture
Identification - Problèmes Inverses
Thermique
Activités :
Research axes:
1-Structures integrity under severe thermal-mechanical conditions
Thermal-mechanical behavior of Metals: Plasticity, Creep.
Structural behavior: Localization, Cracking ad Buckling.
2-Metal Additive manufacturing
Directed Energy Deposition: Monitoring and Control.
Tools:
Multi-modal and Multi-axial Experimental Setups.
Thermal-Mechanical Optical Full Field Measurements.
Inverse Methods (Finite element Model Updating).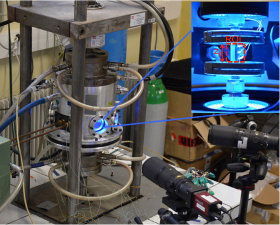 Biaxial Ballooning Setup (Tension/Pressure) under Fast Thermal Transient (1000°C.s-1) on Zy-4 PWR Cladding.